Mallory® Snowbrooms are the best option to remove the most snow from your Car, Truck, SUV or RV, allowing for pushing and pulling snow off of the vehicle. We offer a wide variety of features and benefits to fit every user's need.
52" MAXX-Force™ Crossover Snowbroom
MAXX-Force™ offset chippers easily cut through thick ice
Curved pole provides superior long reach scraping ability
Pivoting triple-action broom head features EVA foam that works on light frost and water
MAXX-Force™ blade contours to windshield for maximum scraping width
Part # 1880141085
It's Not a Scraper,
It's an OBLITERATOR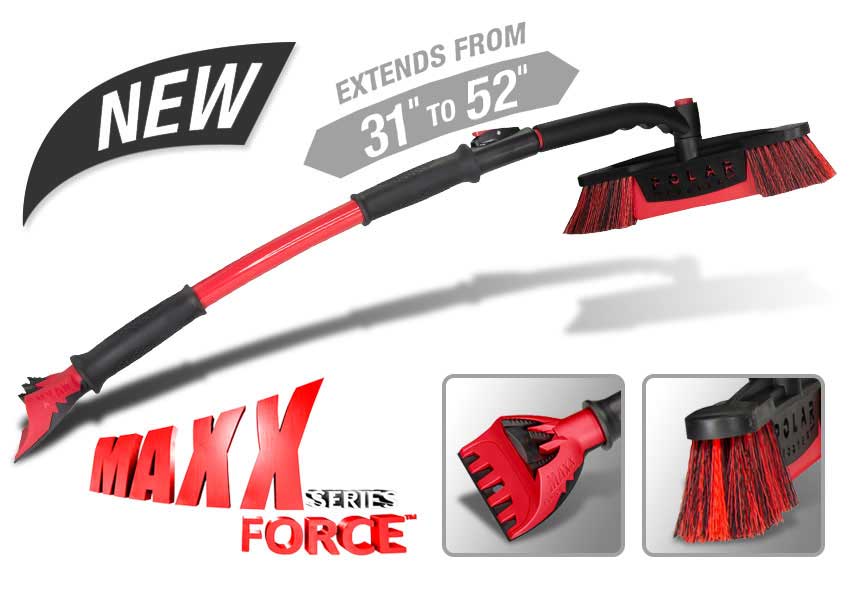 Mallory® Snowbrooms Product Gallery
Click on any thumbnail to zoom-in and see product details. Be sure to check back often as we're constantly innovating new features and designs. We invite you to share your favorite Mallory® Snowbroom on social media!