Mallory® Snowbrushes are made to sweep the snow from your vehicle. Featuring unique designs and sizes, from 16″ for the smallest car, up to 48″ for the largest truck and SUV, we have you covered for winter's worst.
37" MAXX-Force™ Snowbrush
MAXX-Force™ offset chippers easily cut through thick ice
Curved pole keeps hands out of the snow and makes removal easier
XL brush head to clear deep snow
Part # 1880141035
It's Not a Scraper,
It's an OBLITERATOR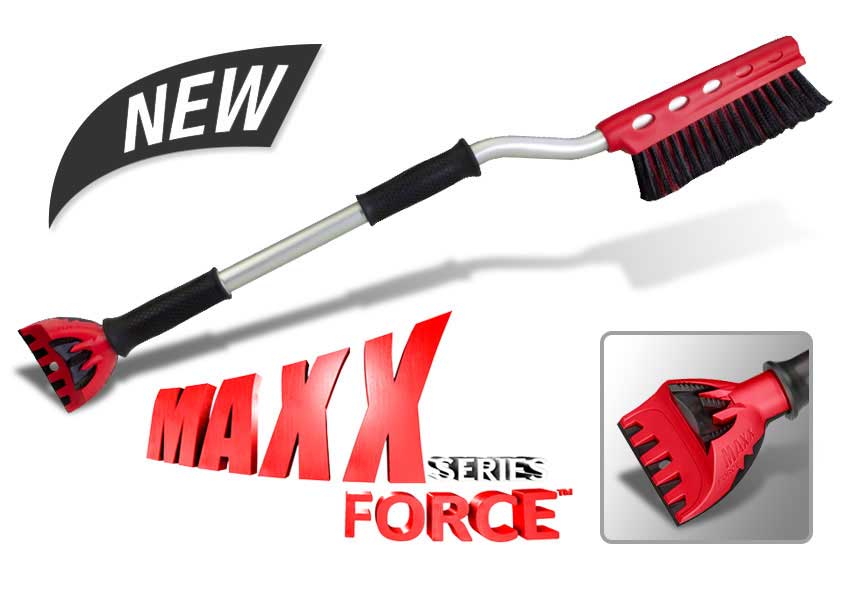 Mallory® Snowbrushes Product Gallery
Click on any thumbnail to zoom-in and see product details. Be sure to check back often as we're constantly innovating new features and designs. We invite you to share your favorite Mallory® Snowbrush on social media!